Box tipper with height adjustable lid automatically and product outlet hatch. It has a capacity for 40 boxes per hour. We have model for boxes with lower platform to remove empty boxes and lung-type belt for product reception. Assembly to increase the number of boxes unloaded per hour.
Big Bag tipper with manually adjustable fixed cover and product outlet port. Set of bag tipper with lung-type reception and grading screen.
Both models built in painted steel or stainless steel.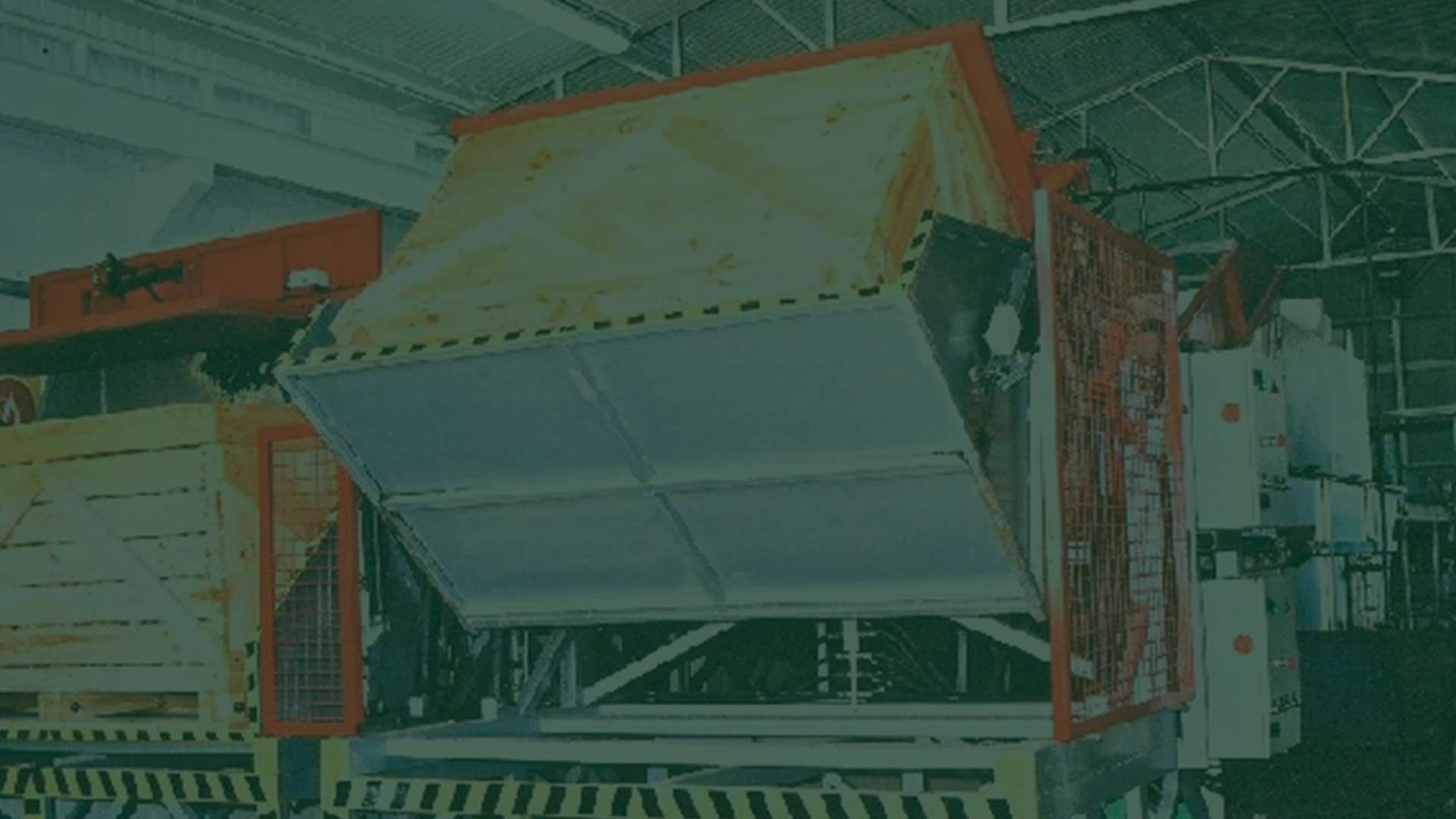 BigBag / Box Tipper Procedure
Video and instructions for use
The operator inserts a full box into the tipper box, and presses the tip button on the remote control. At that time, the lid automatically lowers to cover the box and the tipping begins. Once turned over, the hatch opens, letting the product out. Thanks to a detector (optional), the tipping box does not return to its initial position until the box has been completely emptied. To do this, you can have a shake that removes the little product that could be stuck during the tipping. Once the box is empty, the tipper box returns to its initial position and the lid automatically rises to allow the extraction of the empty box.
The machine has a safety barrier which, in case of invading the turning space, causes the entire assembly to stop.
On models with the lower platform, the empty box leaves the tumble box automatically. The empty box remains below the box tipper, waiting for a withdrawal. This maneuver allows the other operator to have another full box, so that, when the flip is completed, he can insert the box without wasting a tipping time because the empty box is still inside it; and moreover, less trolley trips are required.
The automatic receiving lung system allows you to tip more boxes than on a standard conveyor, as this lung system automatically descends as it is filled with product until the box is emptied completely.