Semi-automatic weighing machineare designed for weights from 10 to 25 kg and up to 50 kg in multiples weights. The machine is mounted on wheels for transportable. It has electronic weighing system with 10 combinations to store. Parameters are adjustable for the most important functions.
The reception hopper and in the weight hopper are padded for the good treatment of the product. Production is 5 Tn/hour in bags of 25 Kg and 3 Tn/h in bags of 15 Kg., depending on the amount of product.
The semiautomatic weigher has a digital weight display so that the communication with the machine can be done in a simple way. The numbers that indicate the weight are large for easy reading.
The weighing machine is served with two feeders of different diameter, one for bags of 15 kg and another for bags of 25 kg, which can be exchanged very quickly and simply.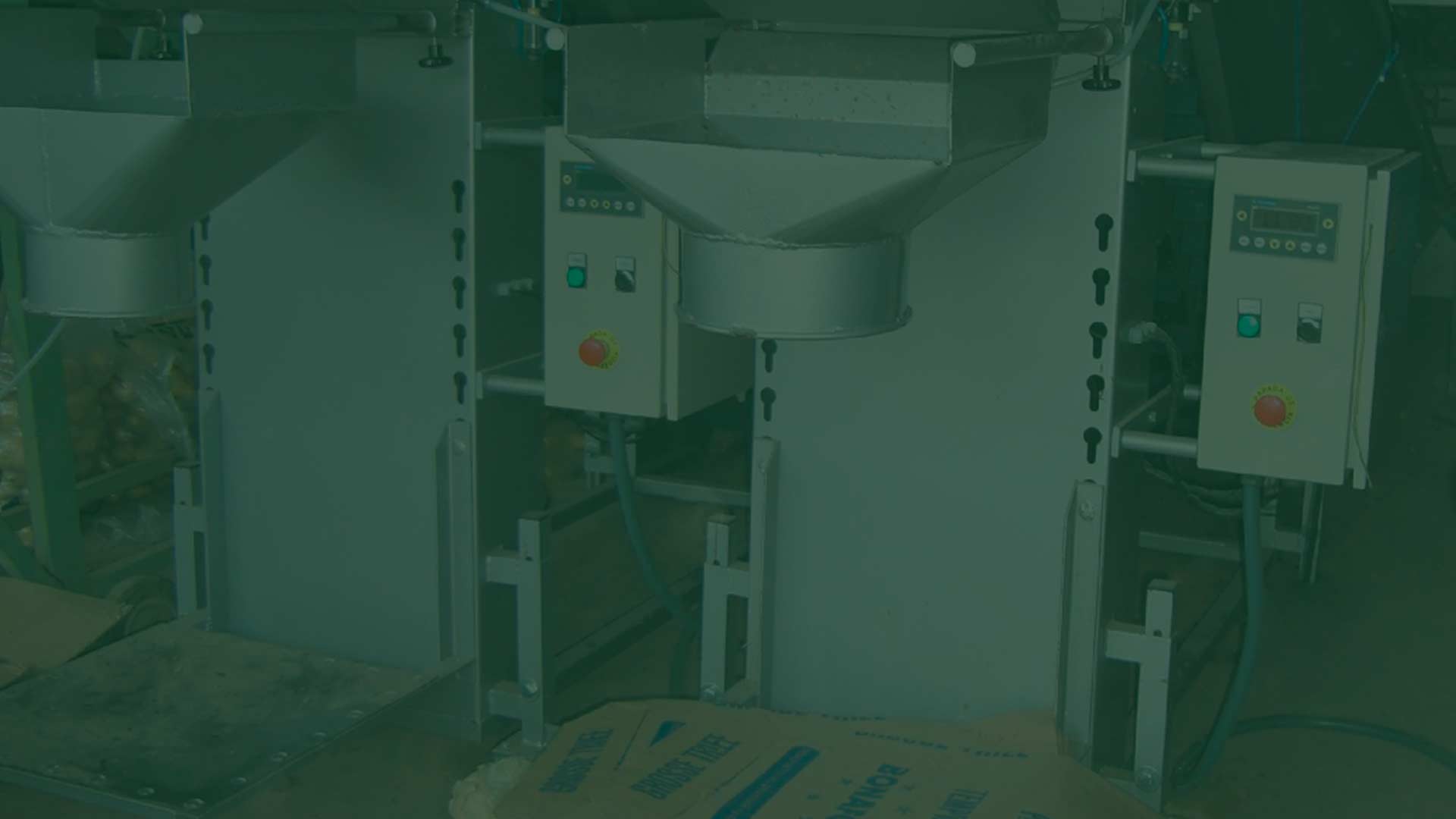 Operation of the semi-automatic weighing machine
Video and instructions for use
The operator selects the option to be packed, place a bag in the feeder and starts the process of filling the scale. Once it reaches the marked weight, the weigher stops and the operator presses the scale release pedal/lever.
The product falls into the bag, the worker closes the door of the scale and a new cycle starts automatically.
The operator can program 10 methods with the following parameters:
Weights to pack.
Adjustment of finishing time and pulses for very small or large products.
Opening and closing adjustment with the pedal/lever.
Multiple weights from 26 to up to 50 kg.
Self-tare.
10 systems to store.
Opening hopper out of weight.