The storage hoppers are built according to the needs of the customer, as well as the discharge height of the product and the width of the conveyor belt. The measurements of the drawing are approximated.
It can be built in painted steel or stainless steel. The dimensions are from 1,000 kg to 40,000 kg. Optionally a zig-zag system can be fitted to fill the hopper with the best treatment of the product.
The hoppers are built according to the needs of production and capacity, so that each customer obtains a different and specific machine.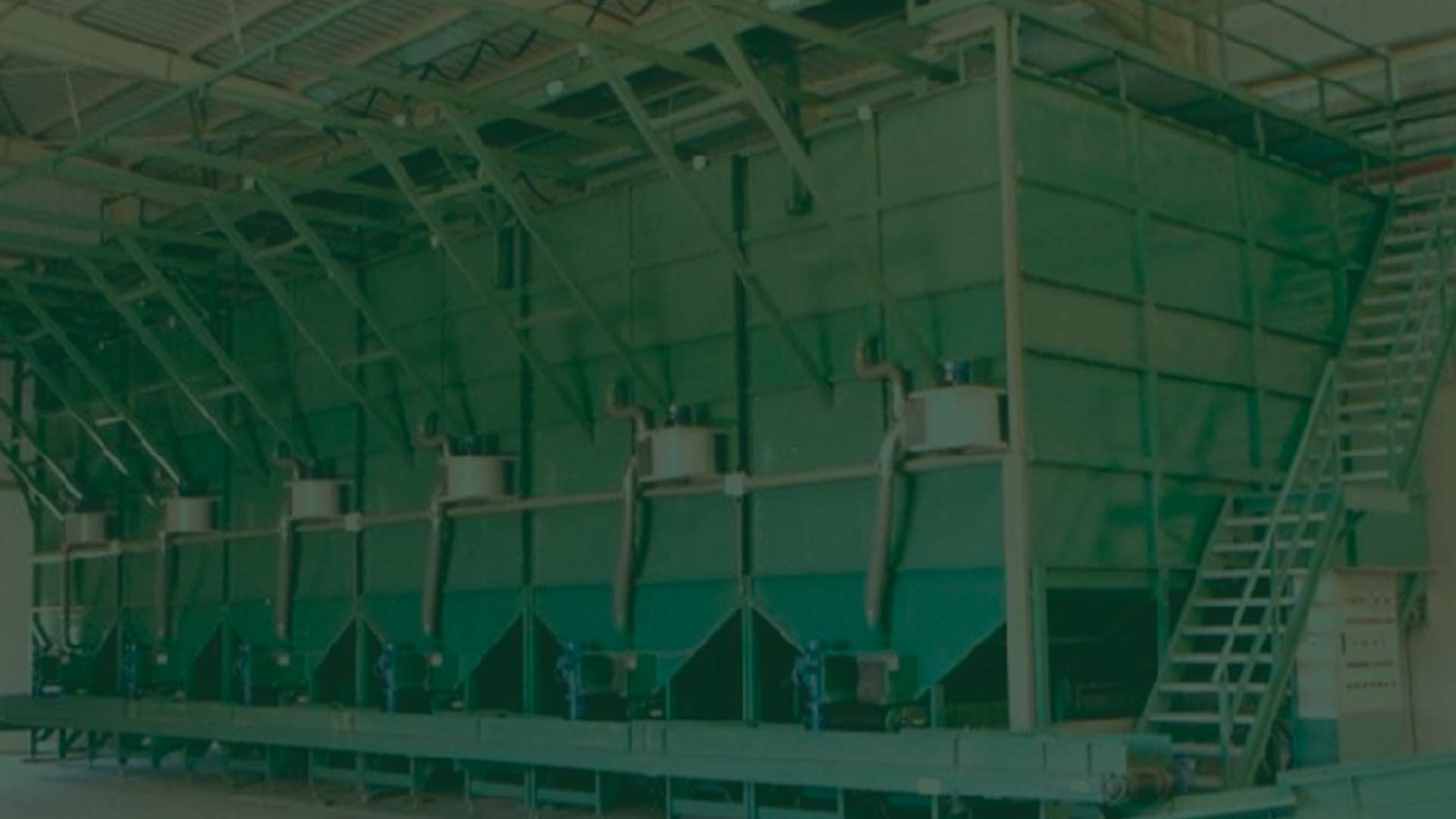 Storage Hoppers Procedure
Video and instructions for use
The product enters the storage hopper at the top. In case of automatic zig-zag, the product descends gently on the tarps until it reaches the bottom of the hopper. The bottom of the machine is a conveyor belt, which when put into operation outputs the product through the outlet. The main function of hoppers is to store large quantities of the product for later use.
Depending on the needs of the customer, the machine may have one or two product outlet ports. In addition to the automatic zig-zag, they can also be constructed with a hatch or ladder for interior access, with an internal ventilation system or with a special foam padding and PVC tarpaulin.