The infeed hopperis a very robust machine for the reception and first cleaning of the product. The straight section of chassis allows the increase of the discharge capacity and the access of the truck.
The whole set has a remote control keypad to control it from another position and some wheels to move the set through the warehouse.
Accessories can be fitted to the assembly such as semi-automatic fall-breakers to improve the discharge of boxes, ramps for improved truck access to the rear of the infeed hopper, and roller paths to move boxes conveniently and quickly.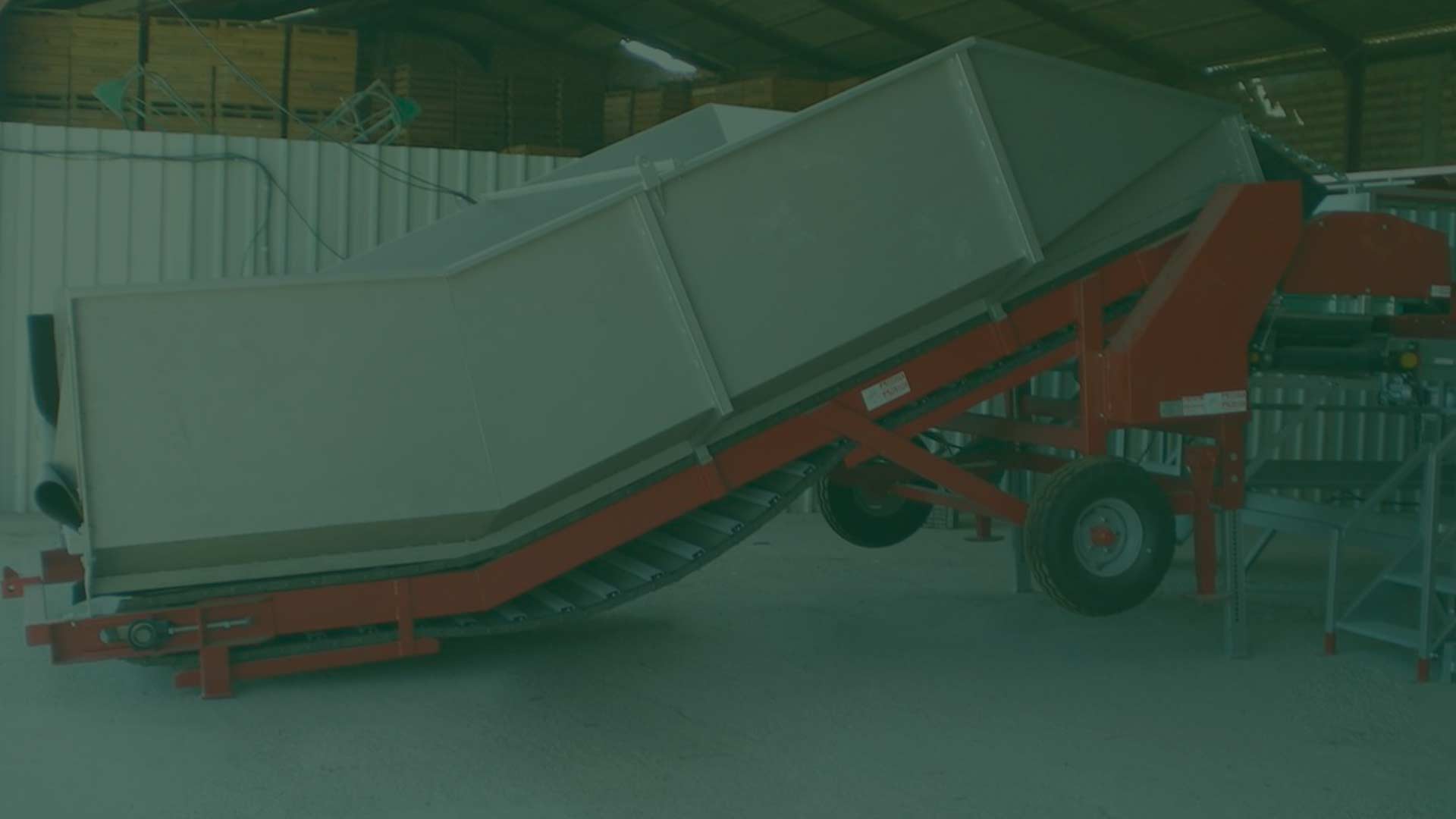 Operation of the infeed hopper.
Video and instructions for use
The truck is placed in the back of infeed hopper with care and initiates the discharge by tipping the box. The product falls on the inside of infeed hopper's chassis and advances thanks to padded crossbars to avoid damaging it.
The product passes through a clod separator composed of spring, rubber or star bars, which rotate in the direction of product advance, separating the maximum possible amount of stones, clods and leaves that falls on a conveyor belt and then into a box.
The product then passes to a conveyor belt which discharges onto a box or over another desired point.